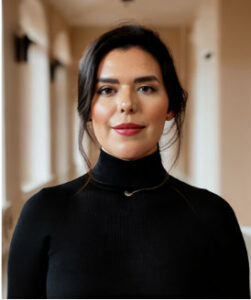 Jeanette Padilla Vega | Founder, President/CEO
Jeanette Padilla Vega is the founder, President, and CEO of Food Justice Coalition. She is also a consultant with a focus on diverse communities experiencing food and housing insecurity.
Utilizing a holistic and trauma-informed approach, Jeanette guides nonprofit, for-profit, and government-run entities in developing more effective and culturally appropriate processes and programs.
Jeanette is proud to be the daughter of Mexican immigrants. She quickly learned English as a second language after her family moved from Puerto Vallarta, Jalisco at the age of five. Growing up between central California and Sinaloa Mexico, Jeanette honors her Mexican heritage by sharing her culture, primarily through culinary anthropology. Her background as a private chef, plant-based nutrition education, and lived experiences with systemic racism and homelessness as a child led her to found Food Justice Coalition as a way to decolonize the diet— a necessary move to preserve indigenous foods and food sovereignty.
Jeanette is also a speaker, trusted advisor, and community activator dedicated to creating more just and sustainable communities in which all individuals can thrive. She lives with her six year old daughter in Salt Lake City.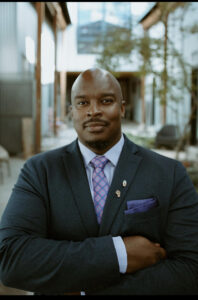 Richard Leverett | Board Secretary
Richard is a lawyer, lobbyist and consultant based in Salt Lake City specializing in corporate community impact and investment.
Previously, Richard spent 8 years with AT&T in multiple states, including Utah and Idaho, promoting efforts to close the digital divide through investment in infrastructure and technology education. Throughout his career with AT&T, Richard was dedicated to corporate community impact, serving on the boards of several community and civic foundations, colleges, and community financial institutions. Before joining AT&T, Richard served as City Attorney and Chief of Staff to the Mayor in his hometown of Gary, Indiana and his tenure included national recognition for partnerships and innovative work. Richard has degrees from the University of Chicago Law School and Butler University. Richard loves snowboarding, hiking, biking, bourbon, and golf, and is a member of Omega Psi Phi Fraternity, Inc.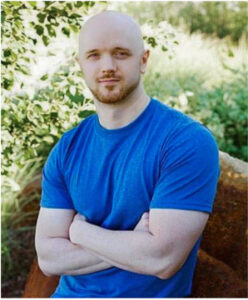 Marc Chamberlain | Board Vice President
Marc is a seasoned digital marketer with a rich background in PPC advertising, search engine optimization, and internet marketing. Marc's expertise spans a wide range of industries, managing PPC budgets upwards of 3 million dollars annually.
Starting his career as a self-taught website developer in Utah nearly two decades ago, Marc created niche websites and honed his skills in content creation, SEO, PPC campaign management, and web analytics. Marc's strategies have successfully secured top organic rankings for numerous client websites while managing expansive PPC budgets, demonstrating his skills in optimization and resource management.
Known for his ability to quickly adapt to new programs and systems, Marc's proficiency in a variety of software and programming languages contribute to his versatility as a digital marketing professional. Marc has a knack for developing innovative marketing methods, and enjoys staying current with the latest trends in digital marketing and emerging technologies.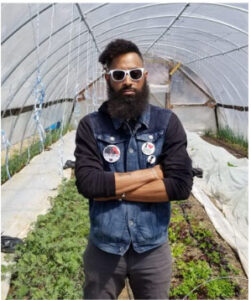 Dominic Nell | Executive Board Member
Urban farmer, photographer, activist, and vegan chef, Dominic "Nell" is the founder and CEO of City Weeds, LLC & Executive Director of Be More Green Grocery Store in Baltimore, MD. CityWeeds is a trauma-informed food business that strives to eliminate food deserts and improve the health, wellness, and independence of Baltimore City residents through the growing and selling of microgreens and cold-pressed juices. CityWeeds' youth empowerment program, BeMoreGreen, operates out of The Food Project in southwest Baltimore.
Nell is also an educator at the Augusta Fells Savage Institute of Visual Arts. In addition to the local community impact, Nell has also been recognized by national organizations for his work—the most recent being the Baltimore Ravens. Through his work, Nell plants seeds of independence and sustainability while feeding minds and growing leaders.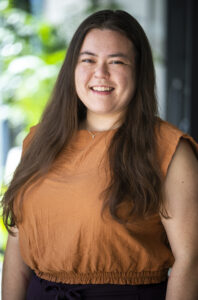 Kenzie Hirai | Program Coordinator
Kenzie is the program coordinator for Food Justice Coalition (FJC) and has worked with the organization since January of 2021. Her role with FJC includes managing the organization's three programs which include outreach, education, and advocacy.
Hirai had the privilege of going to school at the University of Utah. After graduating she worked as the Norman Mineta civil rights fellow for the Japanese American Citizens League in Washington DC. Following her time in DC, she worked at the Utah State Bar as the coordinator for the Access to Justice department. Kenzie uses the experiences and knowledge she gained in those roles to help increase food insecurity for Utahns.
Kenzie enjoys being involved in her community and feels inspired by her family. She especially looks up to both her grandmothers.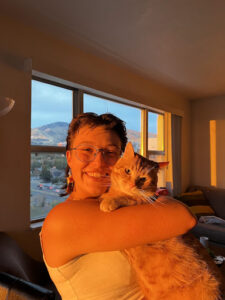 Jude Perno | Volunteer Contributing Writer
Jude Perno (he/they) is a long-time volunteer with the Food Justice Coalition and a current student at the University of Utah studying social work and journalism. Jude aims to explore the intersection of these two fields, most recently working with the Great Salt Lake Collaborative to cover legislation related to the lake's crisis. You can also find him raving about local music over at SLUG Magazine, or on Instagram showing off their cat at every opportunity at @jude.perno.